The online home for the Attractions industry in New England!

Join NEAAPA!

New England Association of Amusement Parks & Attractions


Welcome!
NEAAPA's mission is to serve our membership by promoting safe operations, regional development, professional growth, and commercial success of the amusement industry in the region. NEAAPA is dedicated to serving the parks, attractions and tourism industry for the purpose of improving the quality of the entertainment experience in the region by increasing the professionalism within the industry.
Member Login
NEAAPA members can find and promote events, and network within the association.
Join NEAAPA!
As the premier regional attractions association in the United States, there are many benefits to membership.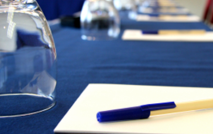 Tom Morrow Dinner & IAAPA Social
Wednesday, November 18, 2015
Maggiano's Little Italy in Orlando, Florida
Join NEAAPA during the IAAPA Attractions Expo in Orlando, Florida!